Pramila Mallik nominates for speaker role in Odisha Assembly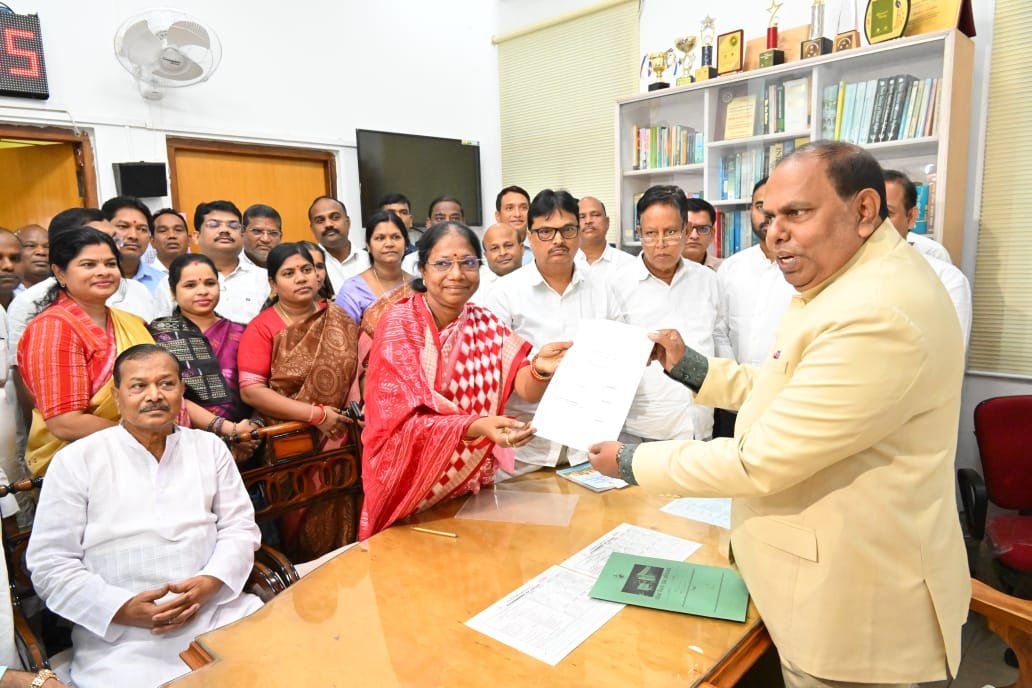 Bhubaneswar, Sep 21: Pramila Mallik today submitted her nomination papers for the position of Speaker in the Odisha Assembly. Earlier that day, she tendered her resignation from the cabinet.

The election for the Speaker's role is scheduled for Friday. If she secures the position, she will become the first female Speaker in the history of the state legislature. On the same day, Mallik also paid a visit to Chief Minister Naveen Patnaik at his residence.
Mallik, a six-time legislator representing the Binjharpur constituency in Jajpur district, currently holds the position of Revenue and Disaster Management minister in Naveen Patnaik's cabinet. She had previously served as the Chief Whip of the BJD in recent times.

Notably, Mallik had previously been a minister in the Naveen Patnaik administration but was compelled to resign in February 2011 due to her association with the multi-crore Dal scam.
In a related development, Sudam Marndi has been assigned the additional responsibility of overseeing the Revenue and Disaster Management Department.
Powered by Froala Editor