SUM HOSPITAL INTRODUCES FULLY AUTOMATED ROBOTIC KNEE REPLACEMENT SURGERY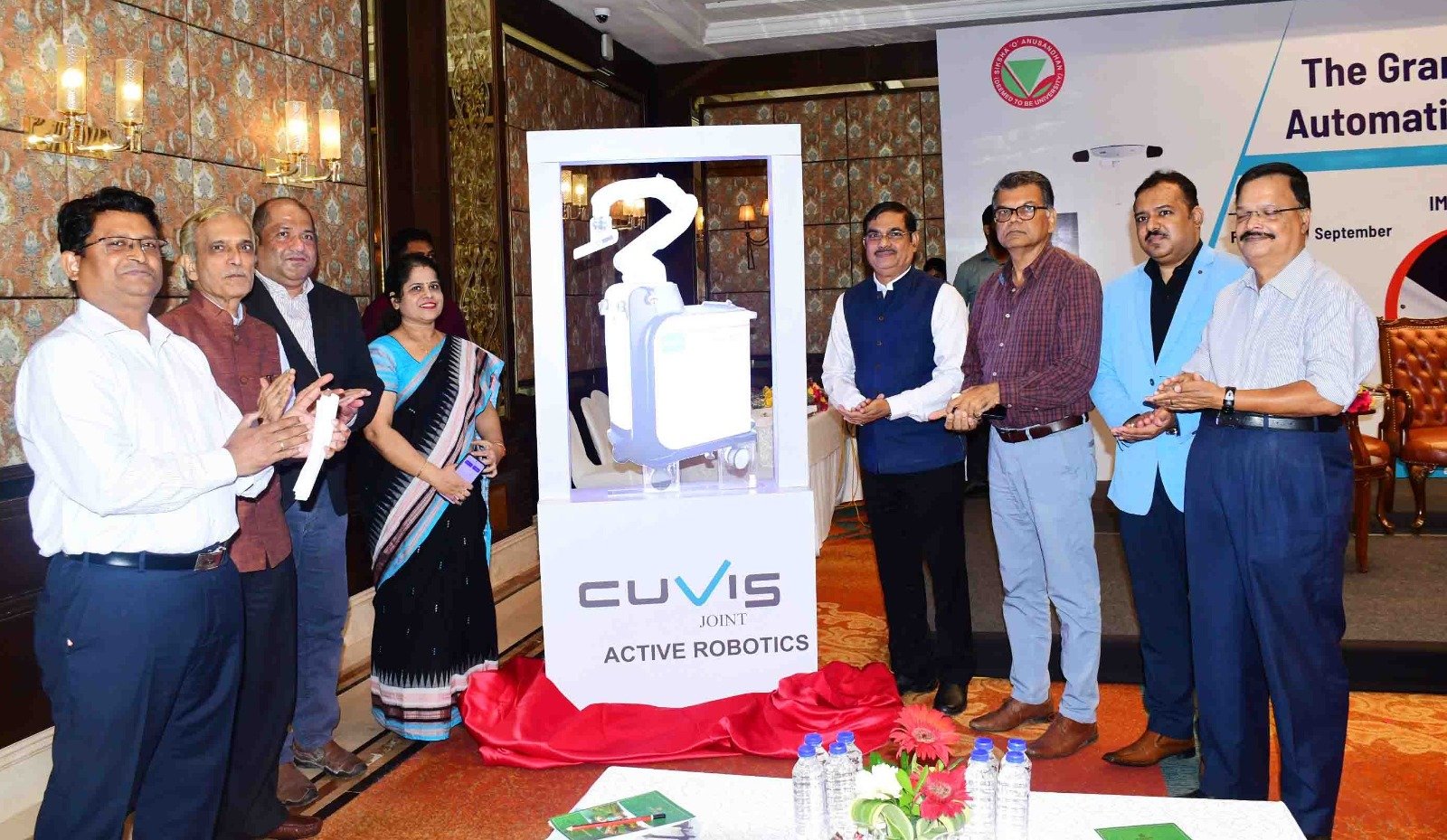 Bhubaneswar : Institute of Medical Sciences and SUM Hospital, faculty of medicine of Siksha 'O' Anusandhan (SOA) here, has started conducting Total Knee Replacement (TKR) surgery by employing a fully automated robot.

"The robot has been working meticulously without any error and we have already conducted more than 40 such surgeries within the last six weeks," Prof. (Dr.) Aniruddh Dash, Head of Department of Orthopaedics in the hospital, said.

Speaking at a program marking the formal launch of the apparatus, said to be the world's first fully automatic Active CUVIS Robotic System on Friday, Prof. (Dr.) Dash said the new device was ensuring better precision and accuracy in surgery with several other advantages.

It requires smaller incision, allows greater flexibility and reduces risk of infection , he said adding IMS and SUM Hospital had become the first hospital in Odisha to have a fully automated robotic system for such surgeries.

SOA Vice-Chancellor Prof. Pradipta Kumar Nanda attended the program as chief guest. Prof. (Dr.) Sachidananda Mohanty, Odisha government's Director, Medical Education and Training, Dr. Artabandhu Nayak, Chief District Medical Officer, Khurda, Prof. (Dr.) Ashok Mahapatra, SOA's Principal Advisor (Health Sciences), Prof. (Dr.) Sanghamitra Mishra, Dean, IMS and SUM Hospital and Prof. (Dr.) Pusparaj Samantasinhar, Medical Superintendent of the hospital were present along with representatives of the company marketing the robot manufactured by a South Korean firm.

A representative of the company said that IMS and SUM Hospital was the first medical college in the country to adopt fully automated robotic surgery for total knee replacement. The aim was to develop the hospital as a Centre of Excellence where orthopaedic surgeons from other hospitals could be trained, he said.

Congratulating IMS and SUM Hospital for being the first hospital in the state to adopt the advanced technology, Prof. (Dr.) Mohanty said it was important to train faculties from other hospitals to use the device for the benefit of the people.

Prof. Nanda described the successful introduction of robotic surgery in the hospital as a landmark achievement. "I had come across such technology during a visit to the University of Leeds in 2006," he said adding there was a proposal to have a robotic lab in SOA.
Such technology would greatly aid complex surgeries as the world was entering a new era, the Vice-Chancellor said.

Prof. (Dr.) Mahapatra, a renowned neuro surgeon of the country, said he was initially sceptical about robots when the technology was sought to be introduced years ago. But using technology was the need of the hour, he said adding "we have to ensure that the equipment is properly utilised."

Dr. Nayak said IMS and SUM Hospital had made much progress and the state was proud of the institute.
Prof. (Dr.) Mishra said the new technology ensured increased precision, less bone loss, less pain and early recovery of the patient. "IMS and SUM Hospital has always been a front runner in adopting new technology and SOA Founder President Prof. Manojranjan Nayak is keen to make available the most modern facilities for patient care and education," she said.
Prof. (Dr.) Samantasinhar said the introduction of robotic surgery for total knee replacement in the hospital had been a phenomenal success. The hospital would be acquiring a mother robot which would help conduct other surgeries with precision and accuracy, he said.

Prof. (Dr.) Satya P. Nayak, Professor in the Department of Orthopaedics, proposed the vote of thanks.
Powered by Froala Editor