CM Announces DACP & DNB Benefits for ESI Medical Officers at par with Doctors of Health Dept.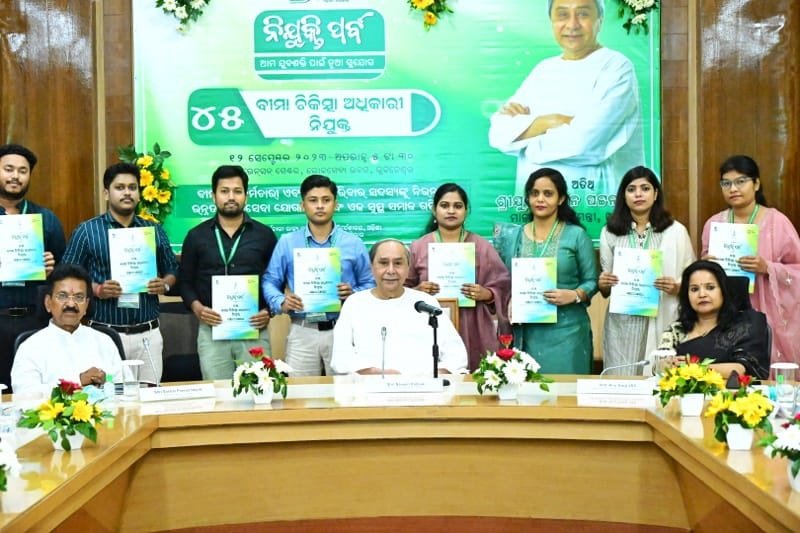 Bhubaneswar : As many as 45 Medical Officers joined ESI Hospitals & Dispensaries today. A Nijukti Parba along with Orientation Programme was organized today at Convention Centre in Lok Seva Bhawan for this purpose.
Addressing the function, Chief Minister Naveen Patnaik said that quality and free healthcare has been the fundamental feature of our healthcare delivery system. Our policy is driven by our motto of Sustha Odisha Sukhi Odisha. For me, 'every life is precious'. No one, not a single person, should be deprived of quality healthcare for lack of money. While the ESI Hospitals are taking care of 8 Lakh insured persons; our Biju Swasthya Kalyan Yojana takes care of 80 lakh families, the CM added.
CM expressed hope that the ESI Hospitals and Dispensaries will be centers of expectation and confidence for the insured persons catering to their special needs. CM also announced implementation of Dynamic Assured Career Progression and Diplomate of National Board Benefits for ESI doctors at par with doctors of Health department.
Hailing the role doctor in society, CM said Doctors belong to one of the noblest professions in the world and People treat them as savior of their lives. So he advised them to be professional and create reassurance among the patients and their relatives.
Labour & ESI Minister Sri Sarada Prasad Nayak, Development Commissioner Smt. Anu Garg, Labour & ESI Secretary Sri R.S. Gopalan also attended the function. Two newly joined Medical Officers Dr. Dipsa Routary and Dr. Hemanjay Sai shared their experiences. Director ESI Ashok Kumar Panda proposed the vote of thanks.
It may be mentioned here that 45 hospitals and 12 dispensaries are now providing health care facilities under Labour & ESI Dept. Steps are being taken to establish 5 more hospitals under the department.
Powered by Froala Editor