5T Secretary visits Mayurbhanj District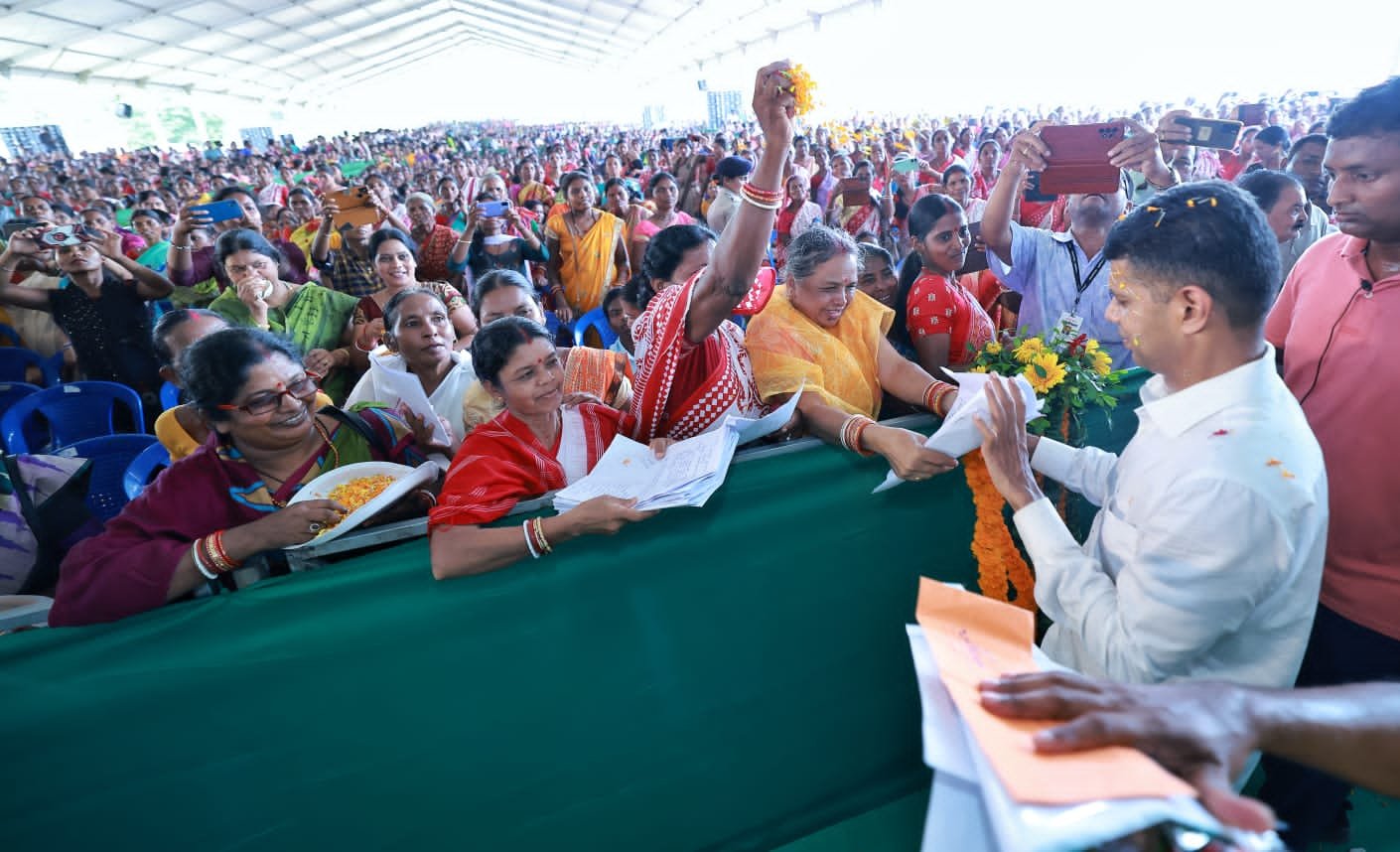 As per the direction of Chief Minister Sri Naveen Patnaik, Secretary to CM (5T) Sri. V.K. Pandian visited Mayurbhanj District to review the progress of various developmental works in the district and redressal of public grievances.
Sh Pandian reviewed the progress of ongoing Mega Piped Water Supply Schemes at a cost of Rs. 1771 Crores in Kaptipada, Thakurmunda, Karanjia, Jashipur, Raruan, Sukruli, Kusumi, Udala, Khunta and Baripada Blocks. The projects will be operationalised in phases from November 2023 onwards. He directed the officials to ensure the completion within the timelines.
He also reviewed the progress of ongoing Mega Lift Irrigation Projects at a cost of Rs. 214 Crores that will irrigate 17,500 Acres in Jashipur block which are in Tender Stage and directed the officials to ensure completeion within the timelines.
He reviewed the progress of Drink From Tap Project at a cost of Rs 67 Crores of Baripada Municipality.
During the day, he partipated in the public grievance meetings at Karanjia, Jashipur, Rairangpur, Bisoi and Baripada. He interacted with the public regarding their grievances. He emphasised that Hon'ble Chief Minister Naveen Patnaik gives top priority towards citizen grievances and assured early resolution of the petitions submitted.
Sh Pandian informed the public of Mayurbhanj regarding the sanctioning of the following projects by Chief Minister Naveen Patnaik based on the grievances submitted during the visit of the Secretary (5T) in February 2023 to Mayurbhanj district.
1. Budhabalanga River (Flood Protection Embankment -cum-Ring Road in Baripada) – Rs. 154.00 Cr
2. Alternate Ghat Road (Chandanpur-Joka-Shankhabhanga- Bisoi Road) - Rs. 82.15 Cr
3. Transformation of 105 Higher Secondary Schools and Colleges – Rs. 60.75 Cr
4. Transformation of 29 Religious & Community Institutions – Rs. 5.75 Cr
5. Development of Samadhi Place of Pandit Raghunath Murmu at Dandbose, Rairangpur – Rs. 10.60 Cr
6. Development of Devkund, Udala – Rs. 14.20 Cr
7. Development of Bhimkund, Thakurmunda – Rs. 7.46 Cr
8. Development of Maa Khichakeshwari Temple, Sukruli – Rs. 8.99 Cr
9. Road from Jharadihi to Lailamghaty in Bahalda – Rs. 8.50 Cr
10. Infrastructure Development of Khiching Museum – Rs. 1.28 Cr
11. Upgradation of Outfield Development in Baripada Stadium – Rs. 1.96 Cr
12. Renovation of Second Home of Utkalmani Gopabandhu Das at Baripada – Rs. 1.00 Cr
13. Development of Manatri Temple, Badasahi – Rs. 1.00 Cr
Sh Pandian interacted with the tribal groups and explained to them the importance given to preservation of Tribal culture by Chief Minister Naveen Patnaik. Odisha is the only state which has created the special development councils to provide platforms for the tribal groups to promote their culture.
Special Secretary to CM R Vineel Krishna, IG, Himansu Lal, Collector Sh Vineet Bhardwaj, SP, Batula Gangadhar and other district level officials accompanied during the visit.
Powered by Froala Editor