5T Secretary reviews the progress on the grievance petitions in Gajapati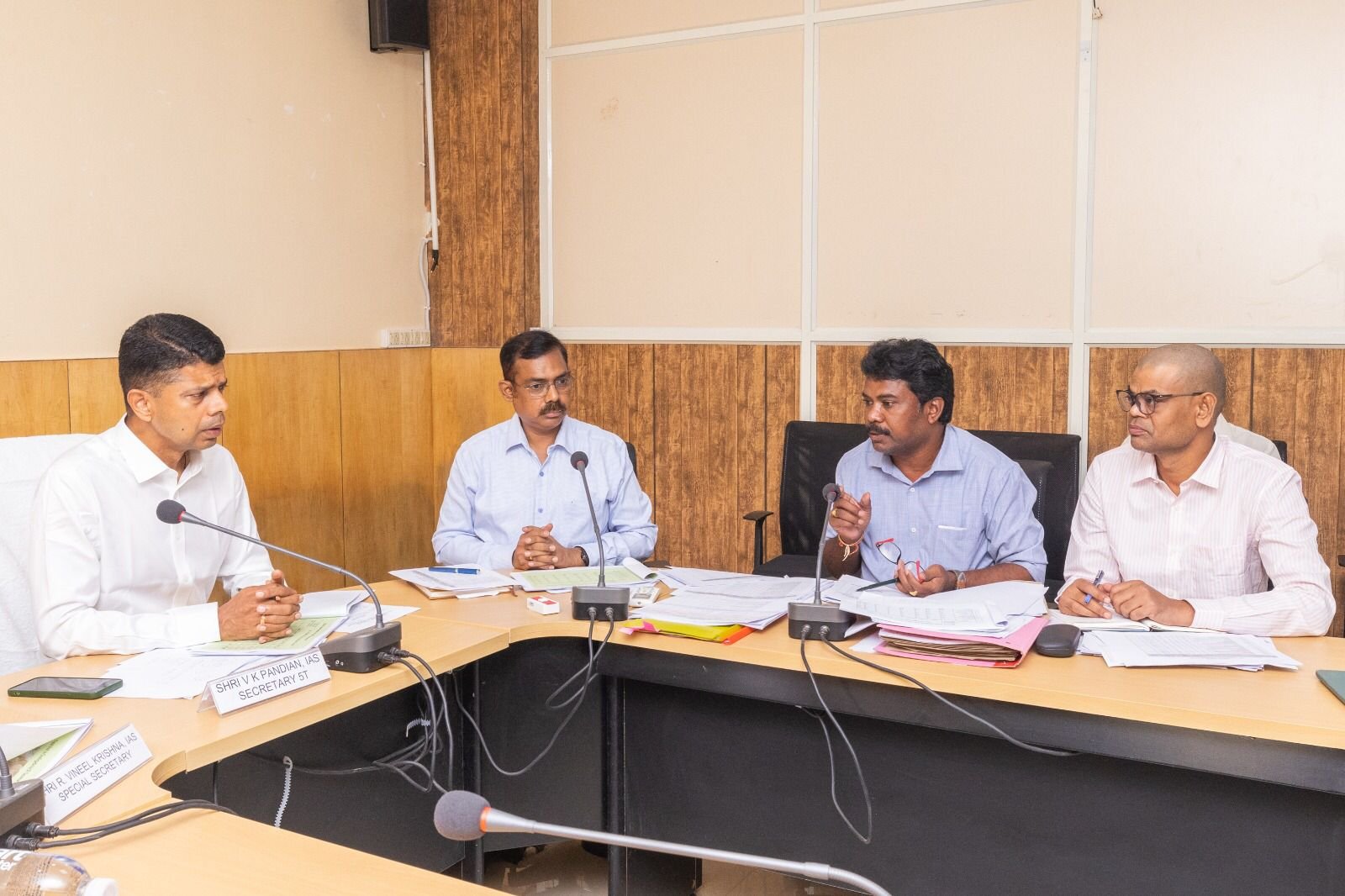 Secretary to CM (5T) Sh V K Pandian, who is on a surprise visit to Gajapati, today reviewed the progress of the grievance petitions received during his last visit.
The Collector apprised that total 789 grievance petitions were received during the visit of CMO in the month of May. Out of which 725 petitions have been resolved and 64 petitions are at various stages of resolution.
Sh Pandian reviewed the progress on the Biju Expressway survey work. He discussed the 4-lane by pass road in Parlakhemundi and asked officials to expedite the land acquisition process.
Sh Pandian also reviewed the Chheligada Irrigation project with special focus on the periphery development affected villages. Various project components were approved for periphery development at a cost of Rs 10.2 crores.
The Sanskruti Bhawan in Parlekhamundi was sanctioned at a cost of Rs 6.14 crores. He asked the tender process to be expedited. The important minor irrigation projects have been sanctioned - Krushna Sagar ( Rs 3.14 cr), Ramsagar (Rs 3.50 cr), Gajapati sagar (Rs 1.4 cr). He directed that the tenders should be completed soon and work to start.
He reviewed the progress of works worth Rs 11 crores sanctioned to various colleges for smart classrooms, science labs, etc and Rs 18.45 crores for development of various religious and community buildings. He directed that the works should be completed by October.
Sh Pandian expressed satisfaction on the grievance redressal in Gajapati district with project sanctions completed for most of the petitions. He directed that works should also progress at fast pace and completed within the time lines. He asked the community to be involved in the process and kept informed about the progress on their petitions.
He said that the faith people have on Hon'ble Chief Minister Naveen Patnaik should be honoured by resolving the issues raised in grievance petitions within a time frame and also informing the petitioners about the same and take their feedback on their satisfaction.
Sh Pandian chaired the review meeting attended by Sh Vineel Krishna, Special Secretary to CM, Collector Sh S Pradhan and senior officials of the district, in morning at 6.30 AM. Later, he left for Ganjam district to continue with the public grievance meetings scheduled for today.
Powered by Froala Editor